ONLINE CLASSES
Online yoga program that cultivates a discipline of focussing on sadhana everyday and more towards experiencing deeper states of physiological and psychological well being.
Focused on building physical strength and endurance, improving respiratory health, boosting immunity and to attain physical and mental balance.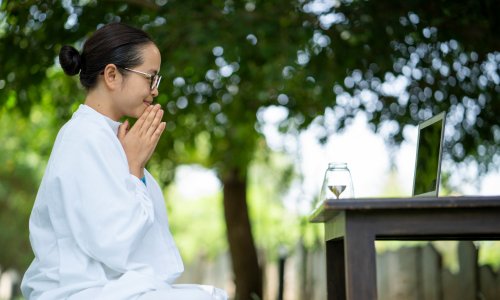 Program Feature:
Live Sessions.
Each session about 45mins to 60mins
Individual practice corrections.
Direct interaction with teachers.
Benefits:
Strengthens lower back muscles.
Lubricate your joints, exercise your muscles.
Activates the lumbar region of the spine.
Relieves physical stress and tiredness.
Create hormony to the entire system.
Prepare your system for advanced practices.
Increases Lung capacity.
For more details about the program, Kindly enquire
Enquire Now